AVAILABLE IN ALL UPTONS OUTLETS

More than 25 years ago the Upton family began sourcing and supplying quality timber doors and windows and selling them to the local Hobart community via their small hardware store.
Now more than two decades later Uptons has launched SHIELD, a semi-commercial high-quality doors and windows brand dedicated to providing exceptional double glazed aluminium and timber doors and windows, at excellent prices.
SHIELD carries a large range of double-glazed doors and windows in a wide variety of standard sizes but can also create doors and windows in custom sizes to your specific requirements.
Over many years, the Upton family has dedicated a huge amount of resources into finding the best product from the most reliable, consistent suppliers and this dedication has allowed Uptons to provide the high-quality SHIELD doors and windows at very competitive prices.
SHIELD doors and windows are stocked exclusively through Uptons stores and also through our plywood partner, The Bunker stores. Please contact us today for an obligation free quote. You will be surprised how affordable these high-quality windows and doors can be!
"Very efficient, quality sliding doors, on time delivery and friendly and accommodating staff.." – 5 stars
☆☆☆☆☆
Joy J
ENERGY EFFICIENT DOORS & WINDOWS
As energy costs continue to rise and society becomes more aware of the environmental impact heating and cooling has on the environment, there has been a clear move across Australia (and the world) towards double-glazing as an efficient, cost-effective method for reducing the energy consumption of new and existing homes.
More than 40% of heating and cooling energy is lost through doors and windows.
SHIELD recognises that improving the thermal efficiency of your doors and windows dramatically reduces the energy use of your home, which helps save money on heating and cooling bills and reduces your environmental footprint at the same time.
Because of this, all SHIELD doors and windows are semi-commercial, double glazed and Argon gas filled for thermal, environmental and financial benefits.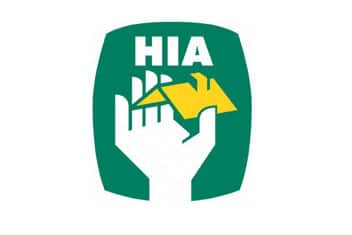 SLIDING DOORS
Sliding doors are an economical, functional, low maintenance choice for door openings. The SHIELD range of double glazed sliding doors provides these qualities improving energy performance and reliability from a market-leading sliding door.
SHIELD sliding doors are available in both standard sizes (see size charts) and custom sizes. Our standard range allows for openings up to 3.6 metres wide and custom doors can be produced up to 6 metres.
SHIELD sliding doors can also be produced in different heights to fit both new and existing builds.
We also have available two ranges of doors, our high quality standard or premium offer. Our premium range has a commercial square profile with an integrated sliding flyscreen system and is produced with a 12mm argon gas filled gap.
Economical, low maintenance aluminium profile
Double glazed configurations with 9mm argon gas sealed units
Available in single (two-panel), stacking (three-panel), twin (centre opening four panels) or twin stacking (centre opening six panels) solutions
Corner gasket sealing
Twin dual sealed ball bearing rollers for superior smooth panel action are housed within high quality cassettes
Flyscreen solutions available on all doors.
BI-FOLD DOORS
SHIELD's signature bi-fold doors known for their functionality, stylish presentation, a superb quality that bring the outdoors in and the indoors out.
The SHIELD range of bi-fold door settings is developed with the user in mind, combining the advantages of bi-fold settings within standard sizes to allow for a cost effective folding door solution.
Employing a 'semi-commercial' profile with heavy-duty hardware, SHIELD bi-fold doors have been designed with longevity in mind.
In addition a low maintenance design, bi-fold doors use an energy efficient glazing configuration with argon gas filled units to offer end users high performing units.
Silicon wet seal gives more durable design
Multiple sizing and door configurations to suit almost all patio openings
Commercial inspired design for increased resilience and minimal maintenance
Multiple sealing points for weather exposed settings
12mm argon gas gap glazing configuration for increased energy efficiency
A rebatable bottom sill allows an obstruction free view
Available in standard sizes from 1.8 to large 5.4 metre openings
FRENCH & ENTRY DOORS
A durable low maintenance solution designed with energy efficiency in mind. Paired with various window combinations, French and Entry doors can accommodate nearly all openings.
French settings allow an easy access dual door opening that provides straight forward easy fly screening solutions. Standard models are produced to open externally, but the French doors can also be customised to open internally and combine easily with various windows settings to produce a customised opening.
Entry doors are a popular choice for external openings onto balconies, patios and back openings. With a standard single opening, entry doors – like French doors – can be paired with various window settings to developed customised door openings.
Silicon wet seal gives more durable design
Custom sizes are also available
Semi-commercial inspired frame design allows for durable, low maintenance door opening
Extra heavy-duty hinges
12mm argon gas units allow increased energy efficiency
Keyed lock solution
ALL SHIELD DOORS AND WINDOWS ARE DOUBLE GLAZED WITH DOUBLE TEMPERED, CLEAR TOUGHENED SAFETY GLASS
SLIDING WINDOWS
SHIELD sliding windows are a popular choice, offering excellent ventilation in a cost-effective window solution. With a silicon sealed standard glazing configuration comprised of a 9mm argon gas gap, sliding windows are still able to achieve high-energy efficiency.
Sliding windows can also be customised to suit bushfire areas through the use of different glazing and screening options.
Silicon wet seal gives more durable design
Low maintenance profile design
Dual, twin ball bearing rollers
Slimline profile for unobstructed views
Gasket corner seals for superior weather protection
4mm safety glass – 9mm argon gas gap – 4mm safety glass glazing configuration as standard
Flush locking system for superior security Anti-lift sash for security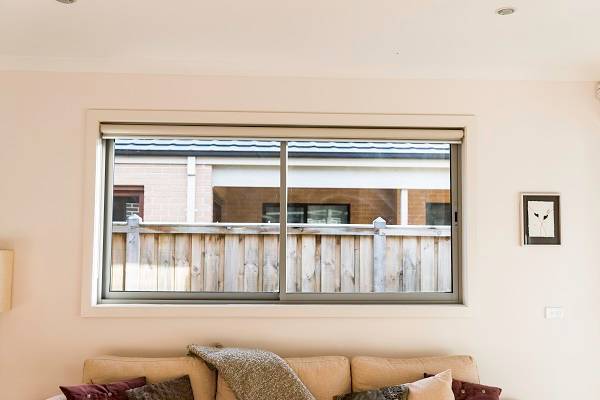 BI-FOLD WINDOWS
Bi-fold windows are a popular choice for kitchen openings, as they allow large servery openings onto patios.
Multiple locking and sealing points for a secure weatherproof design
Energy efficient double glazed 4mm safety glass – 12mm argon gas gap – 4 mm safety glass glazing configuration as standard
Heavy-duty commercial inspired design for increased durability and low maintenance operation
Rebatable track system for low profile bottom track
FIXED WINDOWS
Perfect for coupling to other windows and door configurations, or alternatively as stand alone fixed panels, SHIELD's range of fixed windows can be customised to suit all openings.
Energy efficient double glazed 4mm safety glass – 12mm argon gas gap – 4mm safety glass glazing configuration as standard
Mitred, European inspired, thermally improved design for increased energy efficiency and aesthetics
Silicon wet seal gives more durable design
AWNING WINDOWS
SHIELD's range of awning windows are valued for their stylish European look and energy efficient design.
SHIELD's range of awning windows are available in a wide variety of sizes and configurations, and can be customised to suit any opening. An elegant European design displaying mitred corners and a simple push out sash system gives SHIELD's range of awning windows a prominent place in the market.
Silicon wet seal gives more durable design
Resilient thermally improved profile design for increased energy efficiency and durability
Mitred corners for aesthetic clean design
Push out sash lock system based on European design
Energy efficient double glazed 4mm safety glass – 12mm argon gas gap – 4mm safety glass glazing configuration as standard with custom configurations also available
Dual locking mechanism for increased security and superior sash sealing
Retractable flyscreen options available
"Bought double glazed glass sliding doors. Very happy with the price and product. " – 5 stars
☆☆☆☆☆
Srikanth E
Questions? our expert staff can help
We are committed to providing the best customer service available. This commitment includes having expert staff ready to answer your questions and provide assistance with your project requirements. Click the button below to locate your nearest Uptons Group store and call us or send us a message.