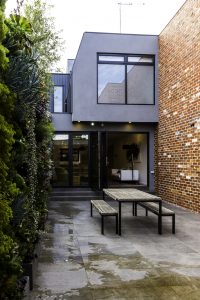 So, you've decided to build or renovate and now you need to select the windows and doors for your home or building project. Perhaps you're tossing up between aluminium windows and doors, traditional timber or uPVC windows and doors? While there are benefits to each type of window and door option, at Uptons Building Supplies, we are firm believers in the value and efficacy of aluminium windows and doors for construction projects. So much so, we created our own range – SHIELD aluminium windows and doors! All SHIELD products are double glazed and made with high quality semi commercial aluminium and the best part is – we provide this excellent product at a highly competitive price!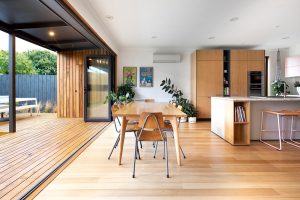 But enough about us – here are the 7 advantages of using Aluminium windows and doors in your next project and why we think SHIELD aluminium windows and doors would be a great option for YOU!
1) Strength + durability –  aluminium is an incredibly strong material. Well made aluminium window and door frames will last for decades and will not break, disintegrate or fall apart. Aluminium is resistant to the elements and highly durable, so although aluminium frames will eventually age (after many decades) they will do so at a much slower rate than timber windows and doors.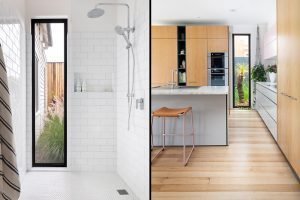 2) "Weather-proof" + no rust – unlike other metals, powder coated aluminium is "weather-proof" and will not rust. Ensuring you can enjoy your aluminium windows or doors for years to come, without unsightly rust marks even if they are exposed to harsh weather elements throughout the year.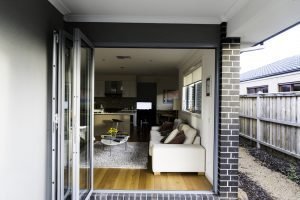 3) Cost – Due to their long life, and the lack of need for maintenance and repair, aluminium windows and doors are cheaper than a timber or uPVC alternative.
4) Energy Efficient – large energy bills will be a thing of the past! All SHIELD windows and doors are made with double glazed glass, filled with argon gas, for excellent thermal performance in. Keep your house cool (or warm!) and save on heating and cooling.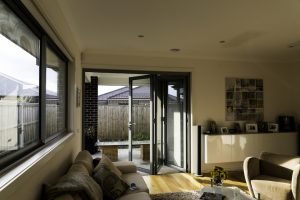 5) Bushfire Safety:Unlike timber, Aluminium windows and doors can be bushfire safe. All SHIELD aluminium windows and doors can be made with a BAL rating to suit your requirements, up to a BAL rating of 29.  (Remember to check the BAL rating required for your project before purchasing your windows or doors.)
6) Available in three colours to suit your home's aesthetic– SHIELD aluminium windows and doors come in three popular shades classic satin white, elegant silver or the modern charcoal shade – All you have to do is pick which shade suits you home's aesthetic the best!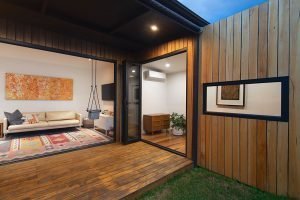 7) Low maintenance – install and leave. Nothing more will be required from you, so you can sit back and enjoy the view out of your functional and stylish aluminium windows and doors for years to come! Did you know, at Uptons we can help you arrange delivery and installation of your SHIELD windows and doors, to ensure a hassle-free purchase, delivery and installation service, end to end?!
You will be shocked at how affordable SHIELD double glazed aluminium windows and doors can be. We use our industry contacts and large buying power to ensure we bring you the best prices (and the best service). Curious to know more? Get in touch for an obligation free quote.
Do you have any questions about whether aluminium doors or windows are right for your home?
Call your nearest store or send us an email by filling out the contact form today! We'd be happy to help. Happy Building!